We have spent two days in the beautiful city of Mysore (officially Mysuru). It is located in the southern part of the state of Karnataka about 2 hours from our home base at QCI. It is known as the City of Palaces and for obvious reasons starting with the beautiful Mysore Palace. There is no longer a king living here, but the palace gives you a good idea about the opulent lifestyles of the Rajas.
Mysore is a top destination in India for yoga. There are many yoga retreat centers and schools here which attract tourists from Europe especially. As a result, there are over 129 Hindu Temples in Mysore where yoga is an important worship element to all practicing Hindus.
So here we are in Mysore presenting The Tabernacle and End Times Conferences. There were at least 20 pastors attending the sessions. They were so excited to be learning the deeper truths hidden in the scriptural material Sal presents. To see Jesus and the Gospel so clearly defined in the Tabernacle truly was a blessing to them. Nearly all of them requested copies of the workbook so they can teach these subjects to their church people.  In all 110 people attended.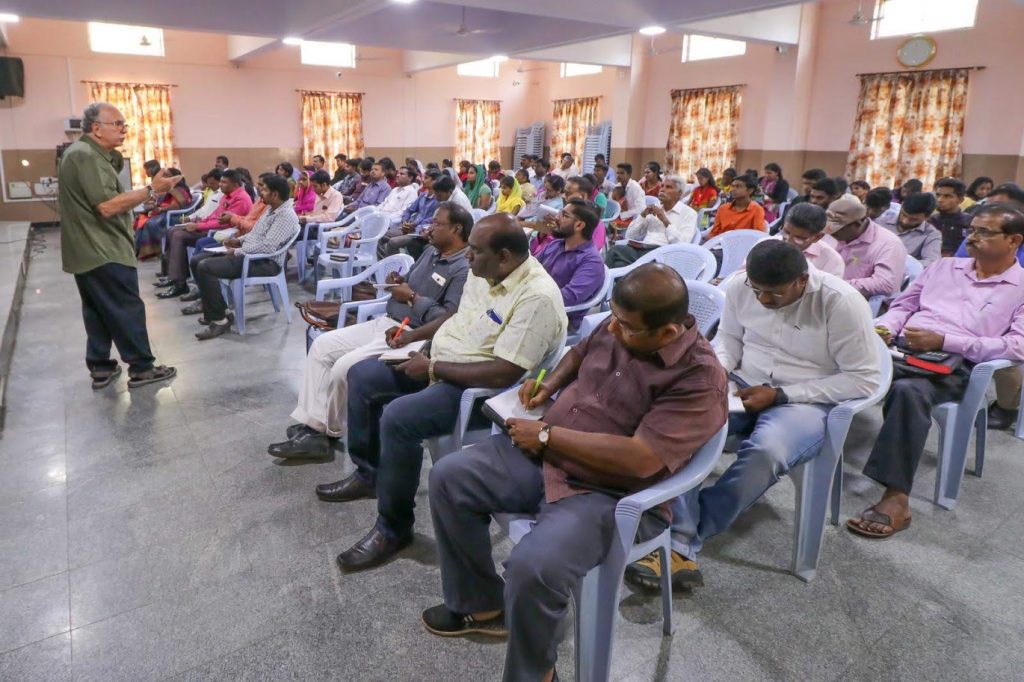 "Can you fathom the mysteries of God? Can you probe the limits of the Almighty? They are higher than the heavens above—what can you do? They are deeper than the depths below—what can you know? Their measure is longer than the earth and wider than the sea." Job 11:7-9
Pray needs:
Please pray for the upcoming trip. We will be presenting 3 conferences in eleven days. This will be the most hectic leg of our journeys.
Pray for Sal who had to see the doctor today for a lower intestinal infection. We are trusting God for him to be restored before we fly to Hyderabad on Monday.
Pray that all of us, Sal, Tomas, Barb and I, stay strong and healthy for the duration of our time here.
Running sport media | Nike Air Max 270