The excitement is building with each passing day as we anticipate the arrival of the Lake Country Bible Church Team on Monday, December 18. We have been busy these last few days preparing for their arrival and for the two weeks that they will be serving at Quiet Corner, India. The calendar is filling up with daily events that make up Christmas in the Jungle.
The team will participate in Christmas Eve services at three of the five QCI churches on three consecutive days leading up to the big celebration on Christmas Day. Following worship, each church will celebrate with a cultural presentation of Christmas which will include lively dancing, music and costumes. A meal will be served at the end to everyone who attends. Please pray the team will be a blessed addition to the services as they will sing some Carols, read the Christmas story, share testimonies and serve food.
Christmas day begins with a short church service, but by 10 AM we will be in place to receive the villagers who will come for a full day of Christmas celebration at the camp. There is much to do to get ready with over 1000 village people expected to attend.
For the first time in my life I am approaching Christmas without department stores offering last minute sales; without the long lines at SAMS to buy holiday food items, most of which gets tossed two weeks later; without the stress of getting the house decorated and tidy for family and friends to gather. There are no decorations, no lights, and no radio stations playing continuous Christmas music.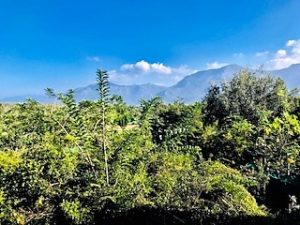 As I looked out across the jungle early today, I was struck by the beauty of nature. The sky seems bluer, the forest seems greener and the songs of the birds and animals seem to be in harmony. It's as if they know the time has come to once again celebrate the birth of their Creator. Let Heaven and nature sing!
"For you shall go out with joy, and be led out with peace; The Mountains and the hills shall break forth into singing before you, and all the trees of the field shall clap their hands." Isa 55:12jordan Sneakers | Nike Air VaporMax for Men & Women – Buy Online – Ietp